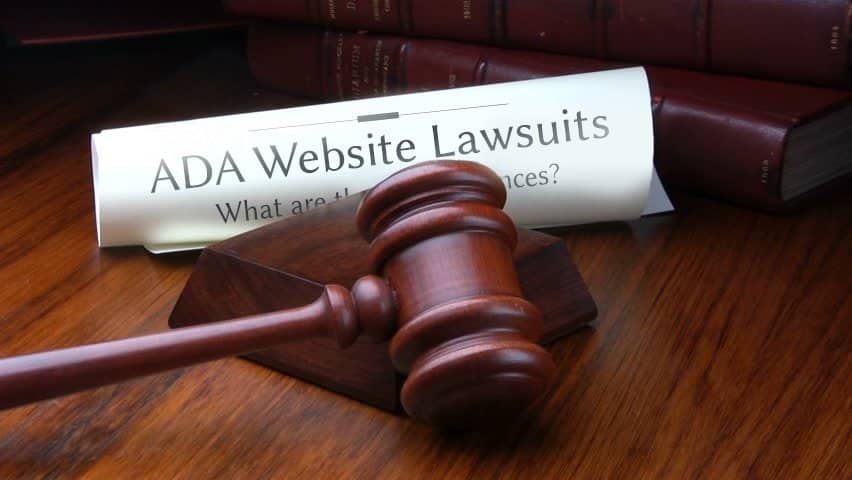 ADA Lawsuits and your Website
2018 was a record year for web-related ADA lawsuits and 2019 is expected to be worse. All states are affected, but New York, California, Florida, Texas and Pennsylvania have seen the biggest increases. (Source: Propeller Media Works)
Serial litigators are trolling the internet looking for small business websites not following ADA guidelines. If your website isn't compliant, you could face a costly lawsuit.
The hospitality industry – including campgrounds, hotels, lodging, and restaurants – is being specifically targeted.
Now is the time to take steps to protect your business no matter what industry you are in.
What This Means for the all Industry Segments
Campground and RV Park owners have long been familiar with ADA regulations regarding physical accessibility for persons with disabilities but all businesses with public facing websites must have a plan in place as it's not widely known that website accessibility is also covered under Title III of the ADA.
An accessible website provides information so that someone who can't see, hear or use a standard mouse can still access the information.
Making your website accessible can be accomplished through several steps, including (but not limited to):
Identify the site's language in header code
Fix all images in pages and posts providing descriptions
Fix Redundant links
Fix Empty links
Fix Buttons Text & other anchor texts
Check and add labels to form fields
If you know how to edit your website, you may be able to accomplish these on your own. However, outsourcing the project gets it done quickly and by a website professional. The investment to hire a professional is minimal compared to what you could pay in attorney fees and damages.
Small Business Is "Low Hanging Fruit"
Think this only applies to big business? Think again. Small business owners are often easier to sue because they don't have the resources to fight it. Take for example a 10-room boutique hotel that was sued and highlighted in the November 2018 LA Times article, "Lawsuits Targeting Business Websites Over ADA Violations Are on the Rise." The owner is struggling with the decision to go to court or just pay the damages. Don't put yourself in that position!
What You Should Do
"Be proactive and create a plan for how you will make your site complaint," advises Scott Charters, owner of MorePro Marketing, a Phoenix-based digital marketing company with 20 years of experience in the industry. "We also recommend posting an accessibility document right away that outlines your compliancy plan and shows your site visitors (as well as potential litigators) you are actively modifying your website."
In your plan, include specific steps and a timeline, then take action. Posting a compliancy document and getting a few tasks done now may help keep lawyers at bay. "We are pushing all our clients to have a plan in place and benchmarks outlined by the end of second quarter 2019," states Charters.
Click here for a free compliancy document generator and site test.
Protect Your Business
The clock is ticking as lawyers are on the prowl for websites that don't meet a minimum standard of compliancy! Contact your current web provider or find a reputable one to help you implement ADA recommendations and avoid litigation.
About MorePro Marketing
MorePro Marketing has a 20-year track record of improving digital marketing efforts for both large and small businesses. Plus, we have extensive experience in the hospitality and franchise space.
This article does not constitute legal advice.