This page provides you 2 free tools to use on your site
1. Check your website for ADA compliance errors.
2. Generate an ADA accessibility document you can add to your site with a compliance graphic.
Website Compliancy Test
Submit the URL to find any website assessibilty errors you should fix
The report will open in a new browser window if pop-ups are allowed. This ADA compliancy test will only show you results from the page you enter into the URL
You should have been provided a password as part of your service agreement. If you haven't received yours, please fill out out our contact form and we'll get you a password for the Accessibility Statement Generator.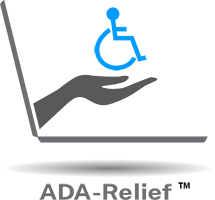 Make Your Site More ADA Compliant
MorePro has released its new ADA-Relief® plugin to make your WordPress site more ADA compliant.  There are similar plugins available but they only provide you an Accessibility User Interface for the site visitor to change the way they view the site while the ADA-Relief plugin for WordPress provides that and a lot more.
Included is behind the scene programming that allow your site to pass the standard WAVE Test. This test is what most lawyers and ADA activists use to determine if a site is being compliant.  Don't allow your site or your clients site to be sued.  See why you need this plugin and what it offers below then order today (Covered by a full a 14 Day Money Back Guarantee).
ADA Lawsuits on the Rise
The legal landscape regarding ADA accessible sites became more defined in 2019. A case in point is the Supreme Court denying a petition from pizza giant Domino's to hear whether its website is required to be accessible to the disabled, leaving in place a lower court decision against the company. As seen, the number of websites suits increased after the decision. This and the recent California court cases spell an increase in these types of lawsuits. To that end, we have built a WordPress plugin (ADA-Relief) that automatically fixes these errors and allows us to continue to build on the plugin as the landscape for required ADA accessible sites becomes more defined.
You may see the plugin in action on our website below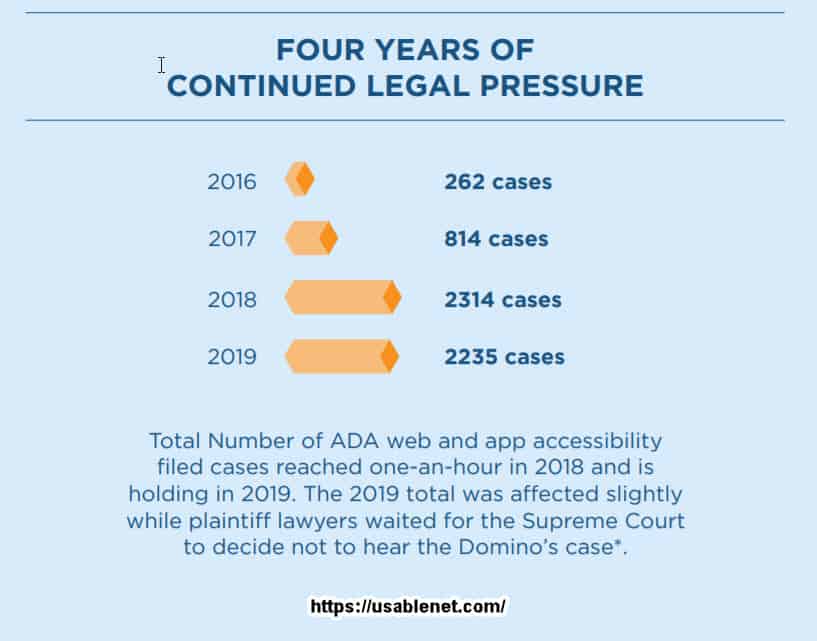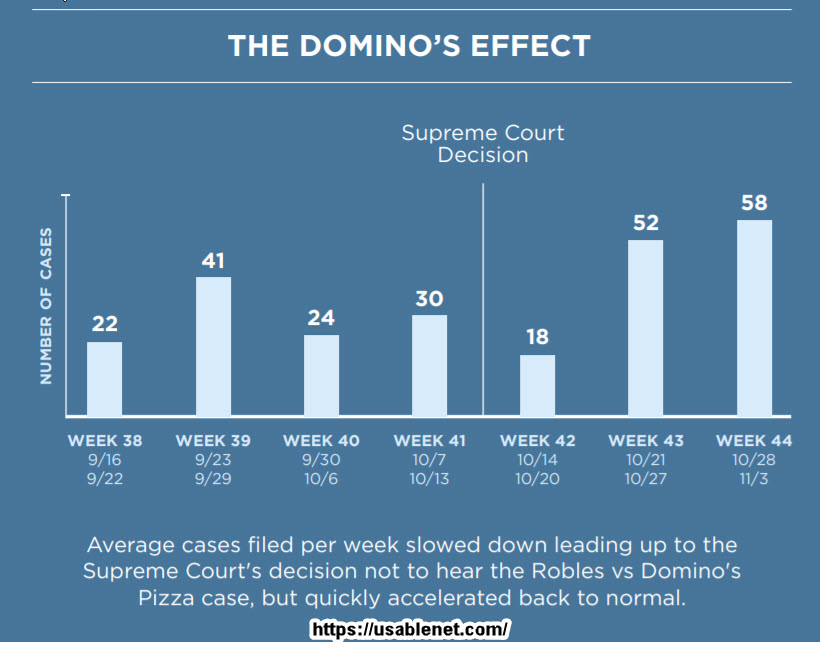 Easy & Beautiful Dashboard
Find All the Settings Easily and Customize
the Plugin to your Website Needs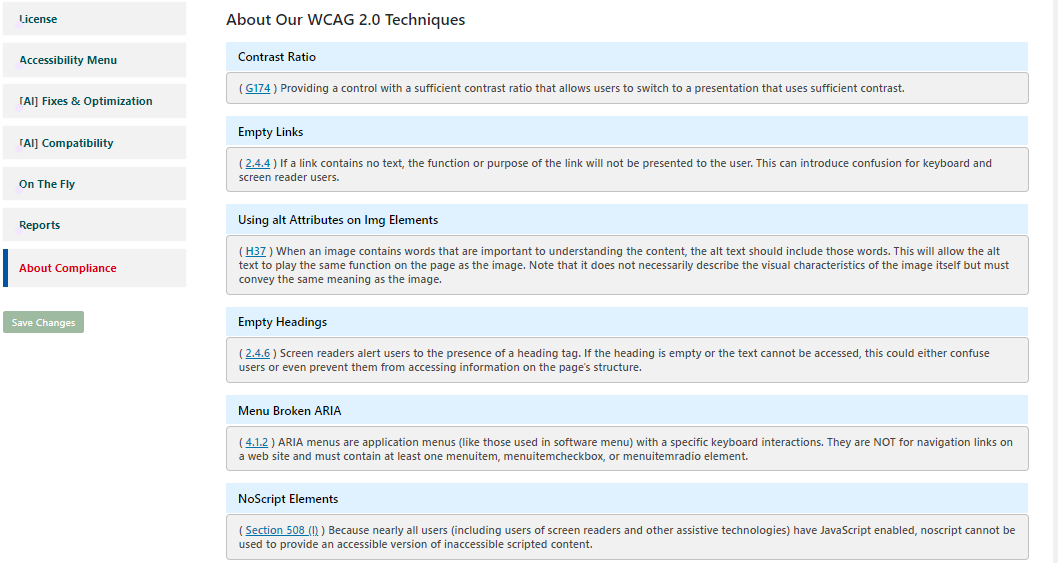 AI Based HTML
Coding Corrections
Alt Attributes

Empty Links

Empty Headings

Target _Blank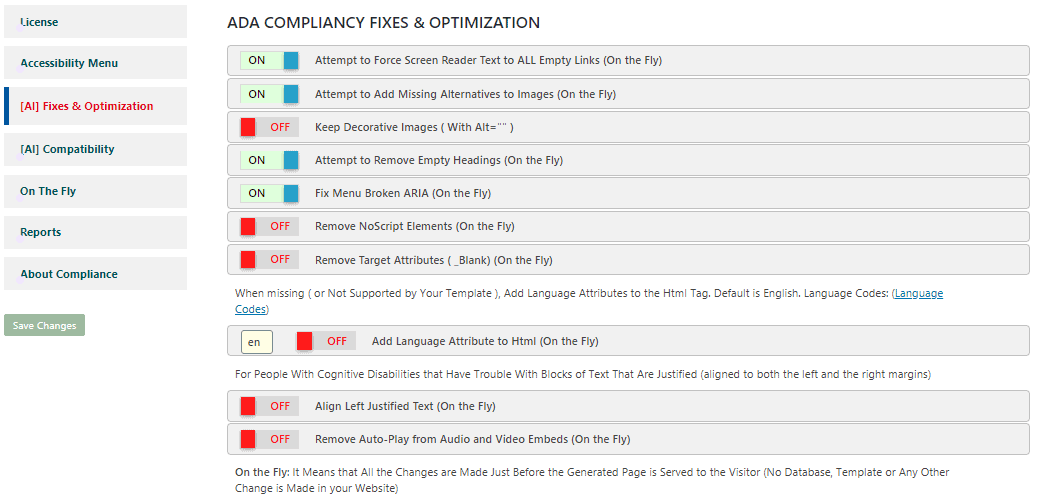 Interface to Adjust
the Website's UI
Big Mouse Cursor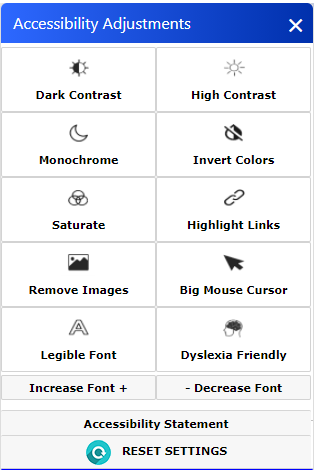 Around 10% of the people have dyslexia, a neurological disability that impairs a person's ability to read and write. There is evidence that the presentation of the text has a significant effect on a text's accessibility for people with dyslexia.
The new font is included at no additional cost in our AI-based User Interface and ensures brands provide an accessible digital experience that meets strict governmental and ADA regulations.
Compare Standard vs Our Dyslexia Font
Slide the ruler left and right to compare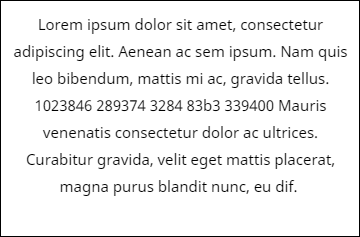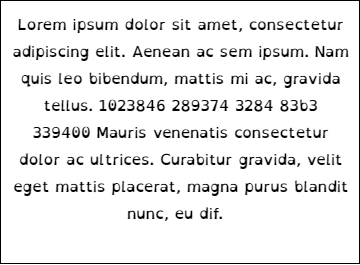 Advanced Additional Functionality
Auto-generated Compliance Statement

Search & Replace Module (HTML Corrections on the Fly)

Weekly Automated Scans & Reports Directly in Your Email

Advanced Compatibility with Specific Themes & Plugins