Search Engine Optimization near Phoenix, Arizona 85016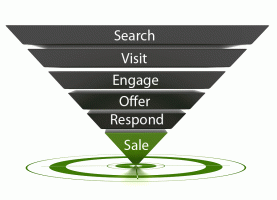 Before your website can make a single sale, people have to be able to find it. The largest source of qualified, first time visitors is through the organic search engines (Google, Yahoo, Bing, etc). Search Engine Optimization (SEO) is a set of strategies targeted at increasing your website's authority, exposure, and awareness in these organic search engines.
Proven SEO Programs
One size does NOT fit all when it comes to search engine optimization. Depending on your industry's competition level, existing website, backlink portfolio and many other items, the amount of optimization and work needed to increase your website's traffic and site authority will vary. MorePro has several SEO packages which will fit your specific competitive needs.
The Core of Search Engine Optimization
No matter what industry your website competes in, however, there are certain elements that must be present in order for your site to succeed in the search engines.
Search Engine Optimized Content – Long gone are the days of optimizing a new page for every keyword you want to target. With Google's 2011 Panda Updates, the importance of unique, focused content is critical. MorePro will consult with you to optimize your existing content, check for duplicate content issues, as well as help you create fresh content that will drive increased visits and sales.
Authority Increasing Links – Links are essentially "votes†in the search engine world. How many "votes†does your website have? Increasing your websites backlinks is at the core of every search engine optimization program offered by MorePro. We will procure quality, relevant links that not only increase search engine authority, but can drive relevant traffic as well.
Let MorePro help you increase your site's search engine visibility… Contact Us for a Free Consultation