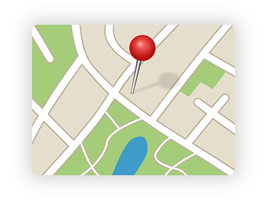 As you know, a good portion of your park guests might have found your park, if they Googled or Binged a campground, using local SEO search. We strongly recommend that you take a look at your local SEO Citations for your park, along with your Google My Business listing if you want to stay ahead of your competition in the local search arena.
A local SEO citation is any mention of your business on the web, with or without a link. It is any combination of your company name, phone number, address, zip or postal code. Please note that each citation must be the same information to achieve the best results. Local SEO Citations can also be structured or unstructured. An example of a structured citation might be a Google My Business listing or an online Yellow Pages directory where your park is listed. Citations are also found on local Chamber Of Commerce pages, or on a local business association page which may include your park information. Unstructured citations are any mention of your park in a blog, news item, etc. Local SEO Citations are a key component of the ranking algorithms in Google and Bing. If other site ranking factors are equal, businesses with a greater number of citations will probably rank higher than businesses with fewer citations. Citations from well-established and well-indexed portals (i.e., Superpages.com, Yelp, etc.) can help increase the degree of certainty the search engines have about your business's contact information and categorization.
Where Should You List Your Park?
We have compiled a list of sites we recommend based on their importance as well as the Niche Market (campground) locations. Please see our site at MorePro Marketing for USA at
How Can You Check Your Present Local SEO Citations?
Send us an email with your Business/Park name and Zip/Postal code and we'll send you a free report showing your existing listings.
Please send this Free Report request to
services@morepro.com
.
If you have any additional questions on how to optimize your website or your local Google My Business listing including local citations, please give us a call at 602.249.2432.