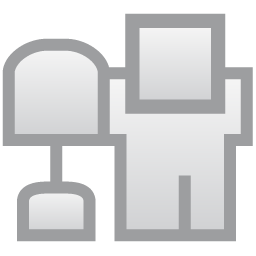 So, Digg barely pulls off the W over Reddit in a shocking upset I must say. With the new layout change going on over at Digg I am wondering if that might have skewed the results just a bit. But it doesn't matter, because you all seem to love Digg just a bit more than you do Reddit. I know Aaron in the office was a bit upset over the win but we let you decide so there you have it.
Let's go ahead and break down the results for those of you that did not see them.
Now I will go on record to say I was a bit thrown off with how few votes each of these got. I was expecting a little more involvement from you guys, but I'll take what I can get J
In the category of navigation Digg clearly dominated Reddit, which in a lot of ways I agree with. Digg seems to dumb it down for everyone and makes it super easy to go through each topic and find the most popular posts.
When it came to submitting something new though, Reddit dominated Digg, which did surprise me as submitting to Digg has never been easier.
In that same regard, the question of, "which side do you submit your stories to more?" Digg destroyed Reddit, this could be because Reddit has a time limit when it comes to submitting to avoid spam where as Digg you can submit your links over and over again.
In the participation category it was a close call but Digg squeezed it out. This could have gone either way, speaking from my experience, but my desire to participate in the community is based off of the story itself and whether I have any interest in it.
In terms of the best community, Reddit again comes out and dominates Digg, which again could have gone either way to me. From the comments I do happen to read, both sides can be mean and ruthless to people who do not know what they are talking about.
In the traffic category Digg clearly comes out on top, this isn't surprising in the least as everyone knows that if you make it to the front page of Digg your server will most likely crash from the amount of traffic you get. Having made it to the front page of Reddit, I saw an extreme number of visitors but not enough to fully crash my server.
And finally "Which site requires the least amount of work to achieve front page status?" Reddit cleaned house against Digg, which is very true. Digg seems to be almost impossible when it comes to achieving front page status. I am really thinking you need to buy your Diggs to get there or know a lot of people in the community. It is no easy task but if you can get there… the traffic is out of this world.
There you have it, with Digg coming out on top they will now face Propeller next week in a head to head fight to the death again. Keep a look out for the polls to open early next week.